Daily Inspiration
Notice and appreciate your positive thoughts and behavior. Notice your smile, your kindness, generosity, creativity, humor, caring, understanding, compassion, inner knowing, empathy, integrity, honesty, courage, and the sharing of your love. Notice and appreciate your inner qualities, who you really are, your essence.
By

Dr. Margaret Paul
"I've been on a journey to 'find myself' for a while now. That included attending Tony Robbins' Mastery University and having counseling. Something was missing though. I knew the answers were inside me but hadn't found the tools yet to access them. Margaret gave me the tools and it was light a light bulb! This makes so much sense to pay attention to myself, ask myself - honor myself.. She was excellent - compelling, passionate, loving - one of the best [leaders] I've had." April, 1998
Debbie Wexler


The workshop has taught me the importance of connecting with my inner child and how to do that. I appreciate being taught how to love myself - something I have been starving to do but was not sure how.
Hope Van Der Wolk
'Inner Bonding gave me an easy format to access my core feelings. Im leaving feeling empowered and confident in my emotional well being.' Weekend Workshop - Anaheim Hills, CA 3.14
Jana Fleming
"I loved the workshop. I felt that I was taking an action and I was also liking the structure and the ability to write. The writing brought a lot out to look at."
Laura Knauss


"This has been a wonderful Workshop. The material has been so well-organized. A very thorough presentation of the Inner Bonding principles. Covers a lot of ground in only 2 days." L.A. Workshop, 12/06
Dr. Ilene Krems


It is very obvious that the authors are onto something big. They have made an explicit and important break with other 'child within' writers by emphasizing that it is not simply a healthy Inner Child or Inner Parent but a healthy relationship between the two which is the key to personal health. The work ["Healing Your Aloneness"] is practical, compelling, and very readable.
John Vasconcellos


Work with Dr. Margaret Paul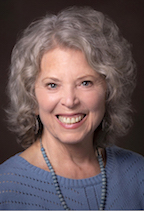 Dr. Margaret Paul consults on the phone and on Skype with both individuals and couples. If you are interested in Inner Bonding facilitation with Dr. Margaret, or just want some information, you can contact our Inner Bonding assistant, Valerie Lippincott, at 888-6INNERBOND (888-646-6372), or email her at valerie@innerbonding.com. Valerie will be happy to help you and answer any questions you have.
How I work with my clients:
My goal with my clients is to help them move into a deep sense of self-worth and personal power. I encourage them not to give me authority over them - not to put me up on a pedestal, but instead to learn to trust themselves, to become their own guru. I care deeply about my clients and I always do all I can to support them in supporting their highest good. Because I can see beyond their woundedness into their beautiful soul, I can help them to move beyond their erroneous beliefs about themselves and embrace who they really are as an incredible child of God. I do nothing to encourage their dependency on me. In my view, any therapist that supports dependency isn't ethical. Instead, I help them to develop their access to their own higher guidance. In my 48 years of working with people, I've seen that there is no true healing without a spiritual connection, and traditional psychotherapy doesn't help clients create this.
I have no agenda for my clients other than what they want for themselves, which enables me to be very patient and non-judgmental with them. This helps them to be patient and non-judgmental with themselves, which is vital for their healing.
I am warm and caring with them, but I don't get involved with them on a personal level. I'm very transparent with them, often sharing experiences from my own life as a way of helping them feel safe in being vulnerable. Creating inner safety and safety between us is vitally important, but at the same time I'm very confrontative and straight-forward regarding what I see happening with them.
I work primarily by allowing my guidance to come through me and also allowing their guidance to come through me. I often receive a huge amount of information about the client this way, often with holographic pictures of their issues and how to help them.
I work very successfully with individuals, couples, friendships, family relationships and business partnerships