Daily Inspiration
Do you judge others or accept others? (Accepting is not the same as condoning). Do you judge yourself or accept yourself? Today, notice who you choose to be, accepting or judgmental. Who you choose to be has nothing to do with who someone else is or what they are doing. You have free will to choose to be loving or unloving, accepting or judgmental. No one determines that for you, no matter what they are doing.
By

Dr. Margaret Paul
'Another wonderful experience! The more work I do using the 6 steps, the more deeply I feel connected to Spirit and myself!' Colorado 5-Day Intensive, 10.13
Penny Piazza
If you consider five days of your life, there is no better way to get to know yourself and walk away with a process for continued positive growth. I loved being here learning from Margie and all the participants. The bonding that occurred was both inner and with everyone with whom I shared this time.
Michael Solomon


"Wonderful, incredible. Two major epiphanies; one was that my inner child requested a need for bonding from me, hence I now really get the workshop title "Inner Bonding". Two, was that the cherishing I have been feeling, I've missed all my life from my family, I can give to me. Thank you." Kripalu Workshop - Lenox, MA - 5/2001
Jennifer Walden


"My God, and I mean MY GOD is good and this Inner Bonding is becoming like my breath, it moves through me and gives me life, a very good life." Advanced Intensive, Long Island, 11/09
Suzi Korsak


"Wow! What powerful work. I believe anyone and everyone could benefit from this work. I now have the tools to deal with any situation or emotion that rises up in my life. This work is a great gift to not only me, but a great gift to humanity. This work is inspired & inspiring." Colorado Intensive, 10/08

S.K.


'This experience was truly amazing. I was able to gain a new, positive way of thinking, another tool in my toolbox, in ways to understand and cope with my feelings. Understanding why I feel what I feel and where it comes from is enlightening and leads to constant healing powers coming from own energy.' Colorado 5-Day Intensive, 10.13
Heather Moscheo
Free Webinar/Teleseminar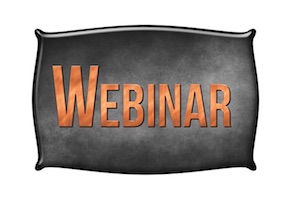 Dr. Margaret Paul offers FREE Webinar/Teleseminars on various subjects. If you miss it, you can click on the link in the store and download it. It is free until the next webinar.
Date
Event
Location
Hosted By
Pages: