Daily Inspiration
Have you ever noticed that when you smile you feel good? Or, do you believe that you have to feel good first to smile? Try smiling more and see what happens!
By

Dr. Margaret Paul
'The 5-Day Intensive has been emotionally, spiritually, physically & intellectually amazing & healing! The toolbox of options that has been revealed is hope-filled beyond measure; my missing link! I am blessed immeasurably for the gentle, loving kindness Margaret & Mark facilitated God's Spirit. The trauma release processes used as well as the simplicity of core self & deep compassion for self has been genius.' Colorado Intensive 4.15
Celia Hoenig
"I came not knowing what to expect and having been to many workshops before. What I found was an elegant and powerful way of being with myself and others." Colordao Intenisve, 8/08
Shelton Huettig


"The intensive gave focus and immediate "feedback" to identifying the wounded child. Not only identifying woundedness in a visual and concrete way, but also the way/path to healing. Many disciplines are called upon in this healing process, the physical, psychic and spiritual. I appreciate the integrity of integrating mind/body/spirit moving quickly into the loving/compassionate adult. Focus on intention is a critical part of true healing." Ossining, NY - August 25-29, 2000
Ann Hartzog Hall


'There are so many pieces falling into place, leading me to a deeper knowing of how to handle my life and relationships. The tools are invaluable and clear and easy to use. I am just so very happy I came to be a part of this!' Los Angeles Weekend Workshop, 3.11
Caroline Waters


"Connecting with my inner child has been one of the most wonderful experiences of my life. Finally finding that perfect mom inside me that I have been looking for all my life has been a life changing experience. I cannot wait to go home and master all these new things that I just learned. I am so blessed and grateful for this experience." Colorado Intensive, 7/07
Lenna Groudan


"This has been a very healing day for me and the process has shown me my true potential. I realize that the only real choice is to move into Spirit because without it means working very hard at a solo effort." Los Angeles, May 2000
Tim Biancalana


Free Webinar/Teleseminar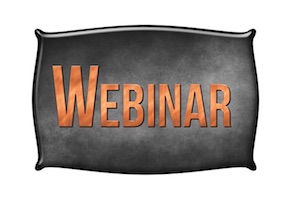 Dr. Margaret Paul offers FREE Webinar/Teleseminars on various subjects. If you miss it, you can click on the link in the store and download it. It is free until the next webinar.
Date
Event
Location
Hosted By
Pages: