Daily Inspiration
Today, notice the funny side of things. Let go of taking things so seriously and laugh at the absurdities of life. Lighten up with laughter. Laughter heals and enlightens body and soul. Today, open to the gift of laughter and create the lightness of being that opens you to Spirit.
By

Dr. Margaret Paul
'Profound - a confirmation of things that I had been guided to do. Positive & supportive.' Inner Bonding Weekend Workshop, Rowe, MA, 4/10
Samuel Riche


I came to the intensive with an overwhelming sadness and anger, but I did not know the cause, or essence of it. I trusted Margie and her assistants (Patti and Colin) to know how to unleash these feelings. By trusting, and having a willingness to learn about myself - I have broken down the walls that protected the pain I was holding onto. I no longer want to focus on these negatives, I want to use the knowledge for loving myself and others.
Laurie Dalton


'Wonderful, important, life changing.' Long Island 3 Day Advanced Intensive, 11.13
Steven Shore
'Fantastic. Just what I needed. Not only did I learn more about the 6-Step process, but I found my Spiritual Advisor. Also, learning that I'm the only one can control my happiness. Stop looking outside for approval from the outside, we have to love ourselves.' Kripalu Workshop, 9.10
Debbie Kasinskas


'The hood has been pulled off. The course has allowed me to see how my wounded child inside has been in charge and how it has suppressed my true self from loving others and myself. The knowledge I have gained from Inner Bonding has become the missing piece of the puzzle of wholeness allowing me to operate as a responsible loving adult. I was intimidated by the process and then relieved by the simplicity and finally amazed by the results. I would recommend this to anyone open for change.' Colorado Intensive 4.14
Tony Boe
'Initially on arriving at the Intensive I was very apprehensive, but, as we progressed through the work it started to become very evident that deep healing was taking place for all involved. I feel I got to address some deep core issues, and also leave the Intensive with a toolset that allows me to integrate the work into my daily life.' Colorado Intensive 4.15
P.H.
Free Webinar/Teleseminar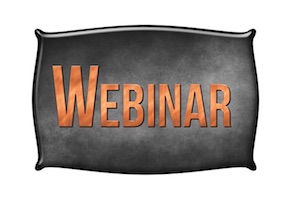 Dr. Margaret Paul offers FREE Webinar/Teleseminars on various subjects. If you miss it, you can click on the link in the store and download it. It is free until the next webinar.
Date
Event
Location
Hosted By
Pages: